Rootserver Private
The beneficial joining: Our root servers provide an outstanding performance to a low price. The powerful root server ´Private´ convinces not only with its Supermicro brand hardware but also with flexibility.
Reliability guaranteed!
A high quality service requires high standards in dealing with technology and service providers. In order to provide a service that is second to none we use high-class brand hardware of Supermicro for our servers.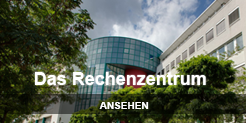 Package


Choice

Root Server


Private
Order Now
from 89,99 €


per Month


Configure now

HARDWARE SPECIFICATIONS

CPU
Intel® Xeon® E3-1230v2
CPU-Power
4 x 3,3 GHz (Turbo:3,7 GHz)
Ram
8 GB DDR3 – 1333 Mhz, ECC
Harddisk
to your choise
Raid
Software-Raid possible
19″ Hardware from
KVM over IP (IPMI)

HARDWARE ADDONS

RAM
16 GB RAM
4,99 € / Month
32 GB RAM
9,99 € / Month
HDDs (max. 4 Pieces)
per 1000 GB HDD
4,99 € / Month
per 2000 GB HDD
7,49 € / Month
per 60 GB SSD
4,99 € / Month
per 120 GB SSD
9,99 € / Month
per 240 GB SSD
14,99 € / Month
RAID
Hardwareraid Adaptec
12,49 € / Month

Network & IP-Adresses

open

Traffic inclusive
1 GBit Uplink
IPv4 Adresses
1 inclusive
IPv6 Adresses
/64 inclusive
additional IPv4-Adresses
1 € / Month per additional IP-Address

Service & Support

open

24 / 7 Telephone Support
E-Mail Support
Livechat Support

Contract Information

Contract period
3 Month
Cancellation period
1 Month
Set-up Fee
49,00 €

Root Server

Privat
Order
from 89,99 € / Month
Configuring now
49,00€ Setup Fee, all prices incl. 19% sales tax.

All prices incl. 19% sales tax

24/7 Monitoring
All decisive services of our dedicated servers are being monitored optional and cost-free from several monitoring locations round the clock.
Ideal Server Location
All our servers are located in the ISO 9001:2008 certificated Global Switch Rechenzentrum (Frankfurt) which has been rated Tier III+.

Instant Setup
You want to start right away without set-up? Pay via PayPal or sofortüberweisung.de and enjoy the immediate set-up of your vServer.