Remain in memory
The right domain name plays a decisive role to what extent a website is clicked and revisited by users. A more appropriate name leaves a first positive impression and describes a company or a product already.
Variety of domain extensions
We offer you a variety of domain extensions – our range is not restricted to .de or .net domains. Even exotic domain endings, such as .me or .cc, are part of our product portfolio.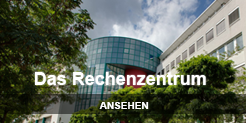 ENDING
PRICE / YEAR
RUNTIME
PERIOD OF NOTICE
ORDER

Top 10 domain endings

.DE
5,40 €
1 Year
10 Days

Order

.EU
8,99 €
1 Year
20 Days

Order

.COM
11,49 €
1 Year
20 Days

Order

.NET
13,59 €
1 Year
20 Days

Order

.ORG
13,59 €
1 Year
20 Days

Order

.AT
13,99 €
1 Year
50 Days

Order

.BIZ
12,99 €
1 Year
20 Days

Order

.INFO
12,90 €
1 Year
20 Days

Order

.ME
21,99 €
1 Year
20 Days

Order

.CH
16,99 €
1 Year
65 Days

Order

further domain endings

open

.cc
24,99 €
1 Year
50 Days

Order

.in
13,99 €
1 Year
20 Days

Order

.it
10,40 €
1 Year
10 Days

Order

.li
16,99 €
1 Year
15 Days

Order

.mobi
18,49 €
1 Year
65 Days

Order

.name
11,49 €
1 Year
50 Days

Order

.nl
9,99 €
1 Year
50 Days

Order

.pm
19,99 €
1 Year
20 Days

Order

.pro
15,90 €
1 Year
25 Days

Order

.tv
37,90 €
1 Year
50 Days

Order

.us
13,99 €
1 Year
50 Days

Order