OpenVZ Large
Our bundles from the line OpenVZ Large are meant for customers with a high demand towards hardware capacities. We offer you outstanding performance for implementation of large projects from cost-efficient 14,99€ per month.
Virtual Servers with Top-Performance
All Colorhost vServer hostsystems are run on branded hardware by Supermicro and are linked with 2x 1 Gbit. We do not use CPU limitations and we work charge balanced.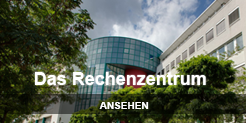 Additional Features
Simple Management
Detailed Statistics
Package Exchange
Restart/Reinstallation
Serial Console
iPhone-/Android-APP
Package


Choise

OpenVZ Large Red
OpenVZ Large Orange
OpenVZ Large Green
Order
14,99€


per Month


Order now
16,99€


per Month


Order now
19,99€


per Month


Order now
HARDWARE SPECIFICATIONS
CPU
8 Cores, Intel Xeon (Octa-core)
Harddisk
250 GB
350 GB
500 GB
Ram
4096 MB
6144 MB
8192 MB
SWAP
8192 MB
12288 MB
16384 MB
Traffic
10 TB *
10 TB *
10 TB *
TUN/TAP Device
Administration via

GENERAL FEATURES

open

Stop / Restart
Reinstallation
Rescue-System
Virtual KVM (vKVM)
Traffic-Statistic
Change Hostname
Reverse-DNS
iPhone / Android-App
API-gateway

Kernel Features

open

Full Virtualization

ip-adresses

open

IPv4-Adresses inclusive
1
1
1
Additional IPv4-addresses
1€ / Month per IP
IPv6-Adresses inclusive
16
16
16
Additional IPv6-addresses
on demand
on demand
on demand
IPTABLES Support
IP6TABLES Support
TUN/TAP Support
FUSE Support
Quota Support
Own Kernel

Node Features

open

19″ Hardware from
CPU
4 Cores,Intel Xeon (Octa-core)
4 Cores,Intel Xeon (Octa-core)
4 Cores,Intel Xeon (Octa-core)
Storage
RAID10
RAID10
RAID10

Service & Support

open

Instant Set-Up
(after payment)
(after payment)
(after payment)
E-mail Support
Telephone Support

Contract Information

Contract period
1 Month
1 Month
1 Month
Cancellation period
2 Weeks
2 Weeks
2 Weeks
Set-up fee
0,00 €
0,00 €
0,00 €
Large Red
Large Orange
Large Green
Order Now
14,99 €/Month
Order now
16,99 €/Month
Order now
19,99 €/Month
Order now
No set-up fee, all prices incl. 19% sales tax.

All prices incl. 19% sales tax
* Exceeding a transfer volume of 10 TB per month, the bandwith is reduced to 10 Mbit / s.

24/7 Monitoring
All decisive services of our dedicated servers are being monitored optional and cost-free from several monitoring locations round the clock.
Ideal Server Location
All our servers are located in the ISO 9001:2008 certificated Global Switch Rechenzentrum (Frankfurt) which has been rated Tier III+.

Instant Setup after payment
You want to start right away without set-up? Pay via PayPal or sofortüberweisung.de and enjoy the immediate set-up after payment.